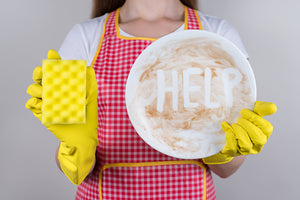 There are a lot of things that makes us busy throughout the year; work, studies, travel, hobbies and whatsoever. Holidays are among the only times that we get to catch up with our love ones and friends. So it is always a must to have a thorough preparation to make sure they will always be special. So, here we'll discuss how you can make sure that your thanksgiving and the following holidays would be extra memorable.
Keep your Home Designs as Simple but as Relevant as Possible
You don't have to be too fancy because your home is not a museum for your visitors to wander about and spend most of the day looking at the display. Instead, your goal is to make spend as much time as possible with you and with the other people around. So keep your displays minimal but still gorgeous. It will also save you some time and stress from removing them after the celebrations.
Brace the Brasses
Holidays commonly comes along with a lot of cooking and meal preparations especially if you have a family who values the tradition. This means you have to bring out your long-hidden kitchen/cooking wares and clean them appropriately. Wash silverwares and metal materials thoroughly; remove stains or leftover grease with a Lola Mr. Clean Magic Eraser Comparable Rubaway Eraser Pads then wipe them dry with a cloth such as Lola Jumbo Microfiber Cleaning Cloth. Meanwhile, cauldrons, pots and pans should be treated with some brushing-preferably using Lola Pro Pot N' Pan Brush to make sure no foreign element would mix up with the food and affect its taste.
You also have to make sure you have enough equipment and resources so you won't run out of supply on the last minutes.
Make the Dining Room Dine-able
Eating time is one of the happiest times during the celebrations and it is a must to have a venue that is clean and appetizing because no matter how delicious the food are, your visitors would lose appetite if they are in an unclean and messy dining room. Allot some time to clean after preparing the food. Sweep using Lola's variety of brooms, Mop using either Lola Rola Sticky Mop, cloth mops to make sure every corner would be clean. Make sure your dining table have lots of rooms for all the visitors and that it's free from stains, grease or any inappropriate substance.
Give an 'at home' feeling to your Guest room/s
Holidays may last for days and it is inevitable that some people may have to spend some nights at your home so if you have a guest room where they will rest, make sure that it wouldn't feel uncomfortable to them. Your job is to make them feel as if they are at home so they can peacefully and comfortably sleep. This is by preparing some fresh and fragrant blankets, pillows and mattresses.  Secure a dim light that will give them relaxation and provide window covers to make them feel secured. Remove any unnecessary furniture and design which can make it the room so closed as it can give a feeling of unease.
Make Lively Living room
After eating, the living room is the place where most of you will spend time together to chat and share some laughter. This is also where you do games and share gifts in case there is. So this part of your home must imbibe the enthusiastic and energetic feeling of the celebration. Start by making sure the lights are bright and the couches and the carpet are free from dust using Dust Pan & Brush Set Clip-On.
It may sound sad but it is true that you never know until when you can spend these events with the people you love the most. So you must value these times as much as you value the people because during these time you bond with them while making memories which you can keep and reminisce even though even when you're not together.