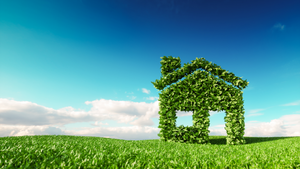 When the COVID-19 pandemic hit the world, we were all forced to spend most of our time at home. While the medical and economic heroes in the frontlines were battling the deadly virus, we tried our best to help by staying at home. We got stuck and left with nothing to else do, but mostly clean the house. As a result, we may have gotten bored of our daily routines and explored other means of cleaning our homes, like using homemade cleaning products. And after learning there are natural and eco-friendly alternatives to store-bought, chemically-induced cleaning products, it has become harder to go back to the old ways, right? Besides, if we intend to live in a world with a better 'normal', why not start with being more mindful of Mother Earth? 
We did some research to find out which common household items are effective as natural substitute ingredients for DIY cleaners, and we made a list to serve as your guide:
Baking Soda
It has been proven over and over again that baking soda isn't just for baking. Sprinkle some to your carpet and other upholstered furniture hours before cleaning them, you'll have an instant deodorizer. Rub in some on your tub and tiles using the Eco Clean™ Bamboo Scrub Brush, you'll have your own tub and tile cleaner. Mix it with vinegar and water, then you'll have an all-purpose cleaner. Spray some on a Lola® Cellulose Sponge Cloth aka "Swedish Cloth", and you'll have an all-around cleaning weapon. 
Lemons
As one of the strongest food acids, lemon (juice) is highly effective against most household bacteria and germs. Mix lemon juice with some vinegar or baking soda, and you'll have a natural air freshener that absorbs and removes odors for a healthier breath of fresh air around your home. Rub a slice and squeeze some juice into your stained chopping board, you'll get a stain-free chopping board after wiping with Eco Clean™ Vegetable and Dish Brush.
White Vinegar
Distilled white vinegar is one of the most convenient ingredients for cleaning and has many uses. Boil a 1:2 solution of white vinegar and water, you'll get your own lime or mineral deposits descaler. Dissolve 1/4 cup of baking soda in a cup of vinegar, then you'll have a toilet bowl cleaner that works well with the Lola® Toilet Bowl Brush. 
Hydrogen Peroxide
Although commonly known as a first-aid item, hydrogen peroxide can also be used in disinfecting the kitchen or bathroom. Create a 1:2 solution of hydrogen peroxide (3%) and water, and you'll have a bathroom mold deterrent. A 1:1 solution makes for a decent clothing stain remover. Spraying some on your rusty kitchenware and letting it sit overnight before scrubbing with Lola® Copper Mesh Scourer makes for an effective rust remover.
For the suggested cleaning ingredient alternatives above, results may vary and have no 100% effectiveness guarantee. But one thing's for sure, you will be helping in the reduction of environmental brought about by the manufacture, use, and disposal of toxic cleaning substances while giving your own home its natural glow.